Latest version : 0.70.1 - Updated 31st Mar 2015
The Universal Worlds... is an online game and game-world construction platform for Windows PCs. Make your own world with your own game design or explore & play on others.

You can try the development version for free.
Game News
Tidied forums
by: Mit on April 2nd, 11:00am
Forums have had a bit of a clean-out today (as they were getting rather slow and massive). For anyone interested, posts older than a year can be found in this archive.

World Manual Updates
by: Mit on February 20th, 10:27am
Just a wee note to let you know that the World Owners' Manual has had a few updates today to include the latest commands and functions.

Create your own world
by: Mit on January 21st, 09:19am
In the latest version you can easily build worlds on your desktop, giving you access to the full range of settings, scripts, assets and world editing tools that power the game.

We also have a bunch of new world templates - from single player shooters to full economy worlds. Click 'Create World' on the frontend and explore whats there, or come join us on the public worlds if you're feeling a bit more social.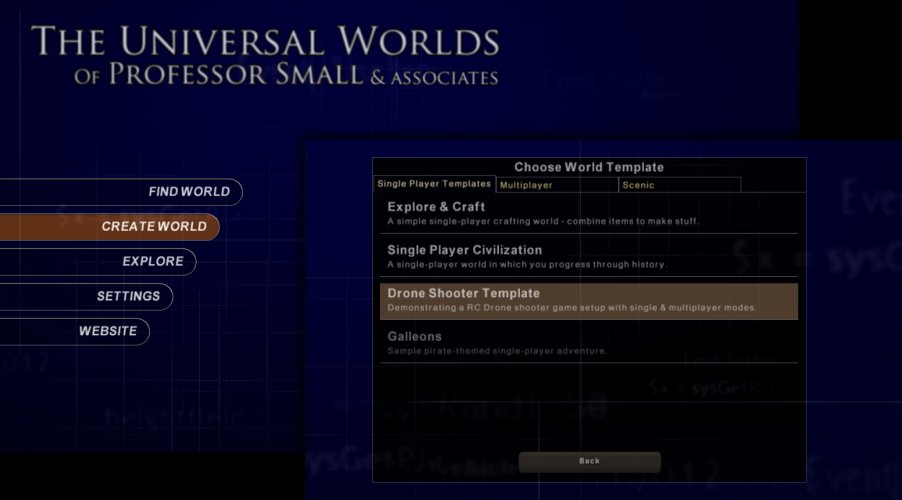 Tailgunners
by: Mit on January 7th, 05:02pm
New in 0.69.5 : Hitch a ride on a biplane on Zion 3 and you get the option to take the tailgunner position. Ack ack ack etc.

Zion 3 Latest
by: Mit on December 29th, 08:56pm
Now the first sports cars and tractors have been made, here is the current wealth top 10:
1. TheDabs : 327s77d
2. Morvis: 159s37d
3. puggy : 99s38d
4. haxina : 64s85d
5. Bijou666 : 44s20d
6. JasonX : 39s25d
7. VDZ : 37s17d
8. Mazo : 32s60d
9. cctoide : 32s20d
10. Fooli : 32s15d



Archive | Back to top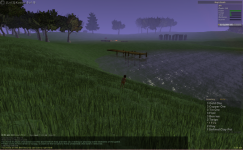 Click for more screenshots
The Universal Worlds.. are different worlds, different games, collected in one place.

The game client includes a world-development kit and leads to online social city-building economy games, Elite-style space trading, resource/crafting sandboxes, mushroom-themed cutscene generation, texas hold-em, topdown 2d blasters, ... well ... you get the idea.

Download the game and click 'Find World' to explore what we've made so far and click 'Create World' to start adding something new.


Features

An ever-changing universe
Create your own world
Different experiences wherever you go
Regular server and client updates



Action and Minigames
Racing, jetpacks, arcade machines
Fishing, bongos, Ultrakricket!
CTF, Chess, Hornball, Pubs!



Make your own worlds
Control physics and gameplay settings and scripts
Set up vehicles to drive about in - land, air & sea.
A never-ending supply of new, downloadable content



Online social gameplay
Trading, competition and cooperation between players
Complex economies
Multiplayer minigames