Latest version : 0.70.2 - Updated 19th Nov 2015
The Universal... is an online game for Windows PCs. Explore the galaxy, play on planets or make your own world with your own game design.

Download it here.
Game News
News!
by: Mit on April 22nd, 08:21pm
Some notes about the next version of TU and all the things its gonna break can be found here, on the forums.


All quiet on the galactic front
by: Mit on November 2nd, 01:28pm
In case you hadn't noticed, its all been rather quiet here lately.. what with it being 2015 and with so many other things happening in the world. Mit has been occupied on other projects recently, which you'll eventually be able to read more about at atractor.net. TU (and AT1 for that matter) will likely remain rather ghostlike for a while until that's all done. Sorry 'bout that.

Tidied forums
by: Mit on April 2nd, 11:00am
Forums have had a bit of a clean-out today (as they were getting rather slow and massive). For anyone interested, posts older than a year can be found in this archive.

World Manual Updates
by: Mit on February 20th, 10:27am
Just a wee note to let you know that the World Owners' Manual has had a few updates today to include the latest commands and functions.

Create your own world
by: Mit on January 21st, 09:19am
In the latest version you can easily build worlds on your desktop, giving you access to the full range of settings, scripts, assets and world editing tools that power the game.

We also have a bunch of new world templates - from single player shooters to full economy worlds. Click 'Create World' on the frontend and explore whats there, or come join us on the public worlds if you're feeling a bit more social.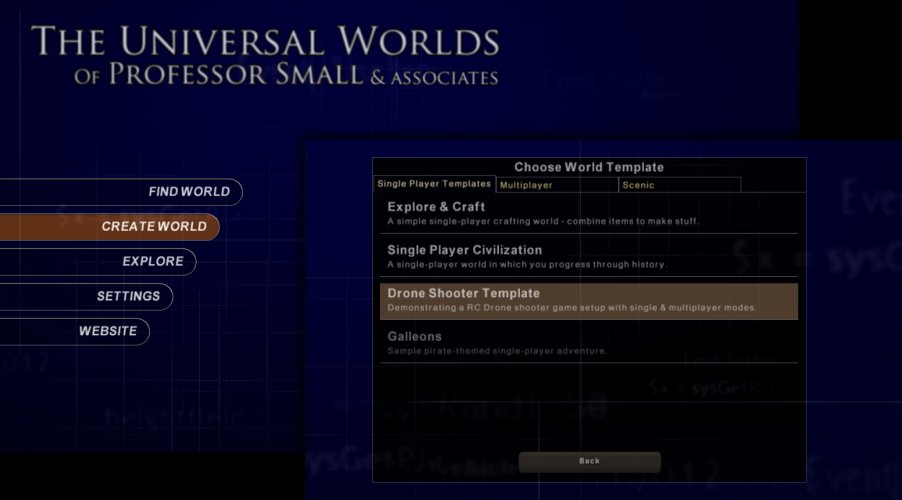 Archive | Back to top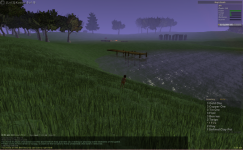 Click for more screenshots
The Universal Worlds.. are different planets with different games, all part of a virtual galaxy.

There are all sorts of games to play and places to explore, and if you're the creative type you can make your own world too.


Features

Online social gameplay
Trading, competition and cooperation between players
Complex economies
Multiplayer minigames



Action and Minigames
Racing, jetpacks, arcade machines
Fishing, bongos, Ultrakricket!
CTF, Chess, Hornball, Pubs!



Make your own worlds
Control physics and gameplay settings and scripts
Set up vehicles to drive about in - land, air & sea.
An endless supply of new, downloadable content



An ever-changing universe
Different experiences wherever you go
Regular server and client updates
Player-created worlds to explore



Games for May