home > free download
Free to play!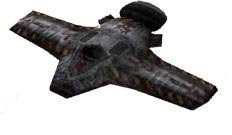 The Universal 0.64.9 (16.2Mb)
Updated 18th May 2013
To start playing, download The Universal using the link above and install in the normal way.

By installing and running the game you agree to the code of conduct.

Please pay attention to other important notes on the right hand side of this page.

The game should run on most Windows PCs with DirectX 9 or higher.


Code of Conduct
To install and run The Universal you must agree and adhere to the Code of Conduct.
When things don't work...
This game is in a state of perpetual beta. While we make every effort to ensure it's as enjoyable and bug-free as possible, you must accept that there will be times when features don't work as you'd expect, or don't work at all.

It's entirely possible that you'll lose in-game items and status, have people kill your character in an unfair way, or simply become frustrated as a result of this beta status. If you can't deal with that, don't play the game.

If you do have problems using the game, please give us details in the bug report forums on this website so we can try to make things better.


Please be nice!
This game works best when there are people around willing to have a bit of fun in a friendly online environment.

Please help keep our universe civil :).